---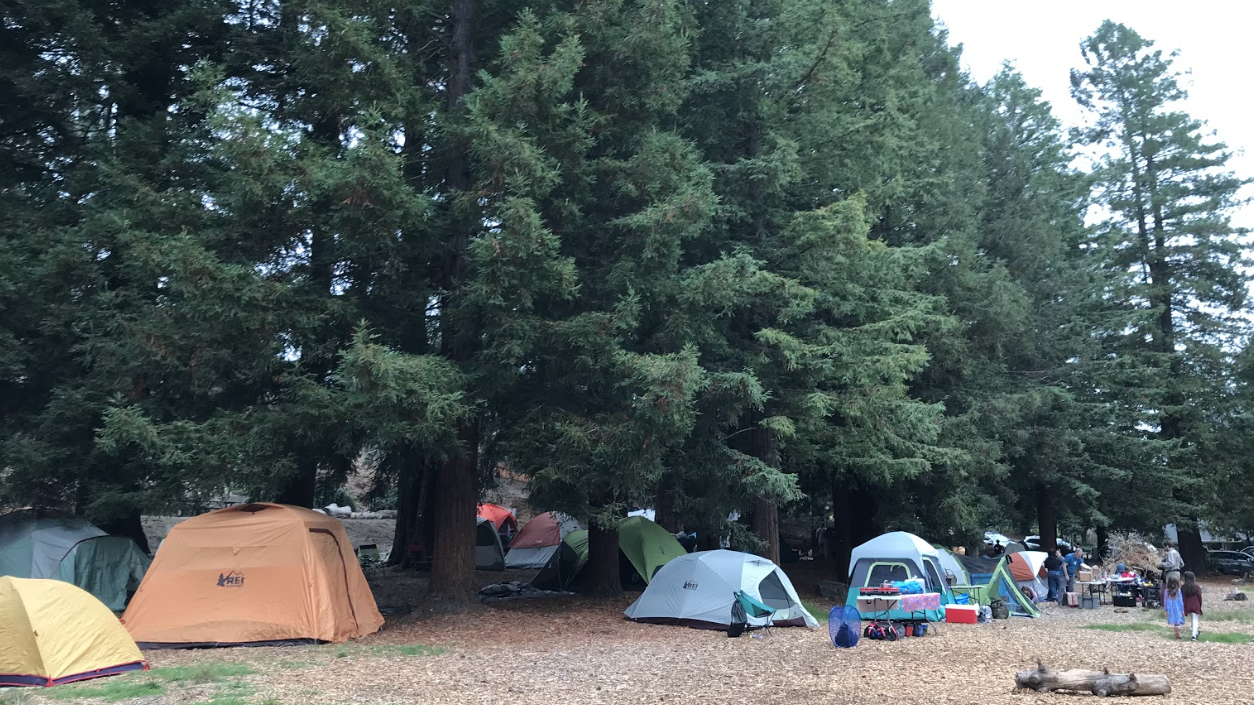 Harding families, staff, and teachers (and their families), come join the Harding Community in one of Harding's most unique school-wide events. It's a sleepover in the redwoods with a potluck, games, campfire, and s'mores!
Saturday, October 7
12:00pm begin arriving, setting up tents
4:00pm games
5:30pm potluck
7:00 campfire
---
Sunday, October 8
Morning: breakfast and hanging out
11:00 Camp cleanup
12:00 depart
Last year was a lot of fun! Here are photos from October 2022.
If interested, fill out the liability waiver for you and your family. Then email the completed waiver to Stuart Sonatina at hardingcampout@gmail.com and confirm how many are coming. Stuart will contact you with additional details.
A suggested donation of $20 per family to the PTA can be processed here.
---
Español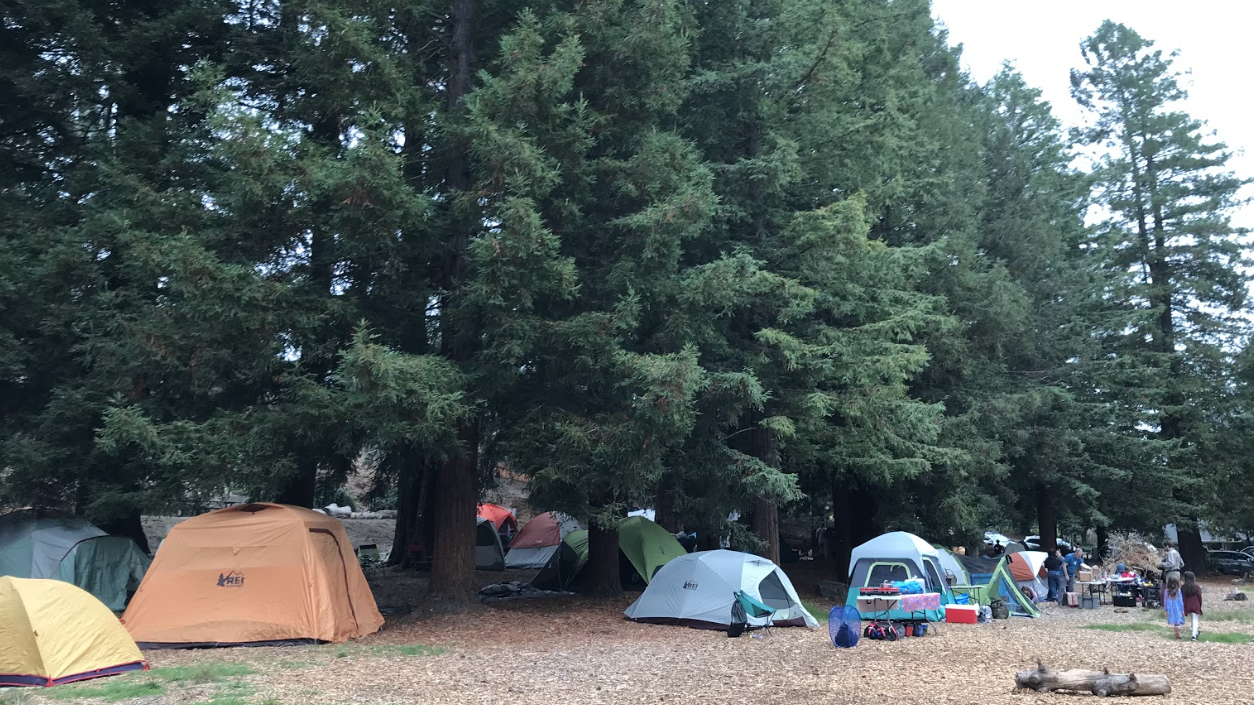 Familias de Harding, personal y profesores (y sus familias), únanse a la Comunidad Harding en uno de los eventos escolares más únicos de Harding. ¡Es una noche de acampada en los bosques de secuoyas con una comida compartida, juegos, fogata y malvaviscos!
Sábado, 7 de octubre
12:00 p. m. comienzo de la llegada, montaje de tiendas de campaña
4:00 p. m. juegos
5:30 p. m. comida compartida
7:00 p. m. fogata
Domingo, 8 de octubre
Mañana: desayuno y tiempo libre
11:00 a. m. Limpieza del campamento
12:00 p. m. partida
¡El año pasado fue muy divertido! Aquí están las fotos de octubre de 2022.
Si están interesados, completen el formulario de exención de responsabilidad para ustedes y sus familias. Luego, envíen el formulario completado a Stuart Sonatina a través de hardingcampout@gmail.com y confirmen cuántos vendrán. Stuart se pondrá en contacto con ustedes con detalles adicionales.
Una donación sugerida de $20 por familia a la PTA se puede procesar aquí.
---
中國人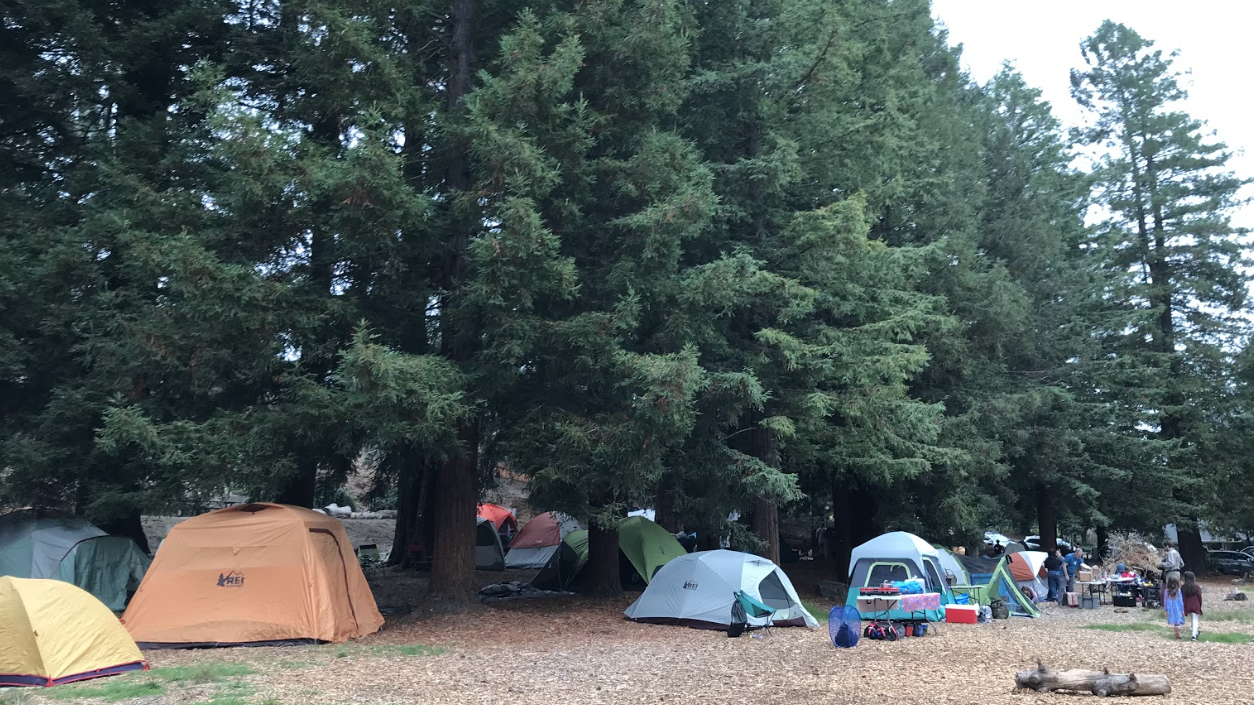 哈丁家庭、職員和教師(以及他們的家人),一同加入哈丁社區,參加哈丁最獨特的全校活動。這是在紅木林中的露營活動,有聚餐、遊戲、營火和美味的棉花糖夾心餅!
---
10月7日星期六

中午十二時:開始抵達,搭設帳篷
下午四時:遊戲 ;下午五時半:聚餐 ;晚上七時:營火
十月八日星期日
早上:早餐和閒逛 ;上午十一時:營地清潔; 中午十二時:離開
去年我們玩得非常開心!以下是來自2022年十月的照片。
如果你有興趣,請填寫你和家人的免責聲明。然後將填寫完畢的免責聲明通過電子郵件發送給 Stuart Sonatina,郵箱地址是 hardingcampout@gmail.com,並確認參加人數。Stuart 將與你聯繫,提供額外的詳細信息。
https://www.hardingpta.org/wp-content/uploads/2023/08/Harding-PTA-Sponsored-Event-Liability-Form-2023.pdf
---
日本語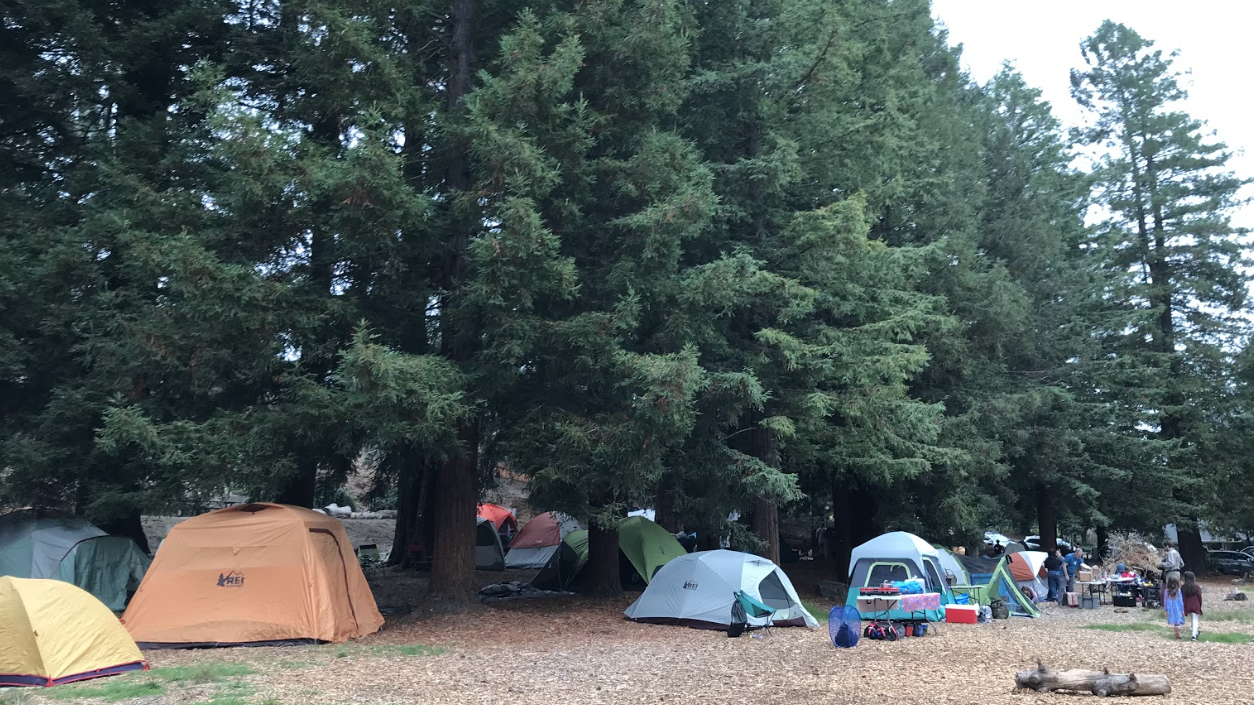 ハーディングの家族、スタッフ、教師(およびその家族の方々)、ハーディングコミュニティに参加しませんか?ハーディングで最もユニークな学校全体のイベントの一つ、レッドウッズでのスリープオーバーです。ポットラック、ゲーム、キャンプファイア、そしてスモアが楽しめます!
10月7日(土曜日)
12:00午後:到着とテントの設営開始
4:00午後:ゲーム
5:30午後:ポットラック
7:00午後:キャンプファイア
10月8日(日曜日)
午前:朝食とくつろぎの時間
11:00午前:キャンプの片付け
12:00午後:出発 昨年はとても楽しい時間でした!
興味がある方は、ご自身とご家族のために免責事項を記入してください。その後、記入された免責事項をhardingcampout@gmail.com宛に送信し、参加人数を確認してください。スチュアート・ソナティナが詳細をご連絡いたします。
https://www.hardingpta.org/wp-content/uploads/2023/08/Harding-PTA-Sponsored-Event-Liability-Form-2023.pdf
PTAへのご家族ごとの寄付として、$20の提案寄付金をこちらから手続きできます。
---
नेपाली
तपाईं वा तपाईंको जानको कुनैओलीले हप्तानिको अनुवादमा मदत गर्न सक्छ भने, कृपया enews@hardingpta.org मा इमेल गर्नुहोस्। हामीले विशेष गरी नेपालीमा मदतको आवश्यकता अझै पनि छ।