Welcome to our brand new Harding PTA Store! We hope to offer many items here in the future. The first items you can purchase through the store are t-shirts and magnets.
T-shirt Information:
During this pandemic year, the PTA decided to use the same shirt design as last year. It's the shirt pictured on this page, the blue and yellow one. Last year, all students and staff received this shirt for free, thanks to the PTA. This year, shirts will be given to all TK students, Kindergarten students, and students new to Harding. Anyone else wanting a shirt: students, friends, or family, is encouraged to order.
Our order deadline this year is January 31, 2021. Once shirts arrive, they will be distributed during material pick-up. We will announce the arrival of shirts in the weekly eNews bulletin.
FOR ALL TK, KINDERGARTEN, AND NEW STUDENTS:
To receive your free shirt, DO NOT use the form below, email Chris Lynch directly. You will need to send your student's name, teacher's name, and student's shirt size. See below for the description and sizes of t-shirts.
FOR ANY NEW PURCHASES, PLEASE USE THE FORM BELOW.
Please note: To order on this site, you must use PayPal. For other payment options, or any questions regarding t-shirts, please email Chris Lynch directly.
Description, Sizes, and Prices of T-Shirts:
T-shirts are all 100% cotton, pre-shrunk, and are sold on a sliding scale. When you select a size and quantity from the form below, the minimum price will show in the "Amount you would like to pay" field. You can change this field to increase the amount you pay.
Youth T-shirt, unisex:

Sizes: XS (size 4), S (size 6), M (size 8), L (size 10)
Price: sliding scale $6 – $20

Adult Unisex T-shirt:

Sizes: S, M, L, XL, 2XL, 3X
Price: sliding scale $10 – $20

Adult Women's Crew Neck: larger neck, form fitting, longer length

Sizes: S, M, L, XL, 2XL, 3X
Price: sliding scale $12 – $20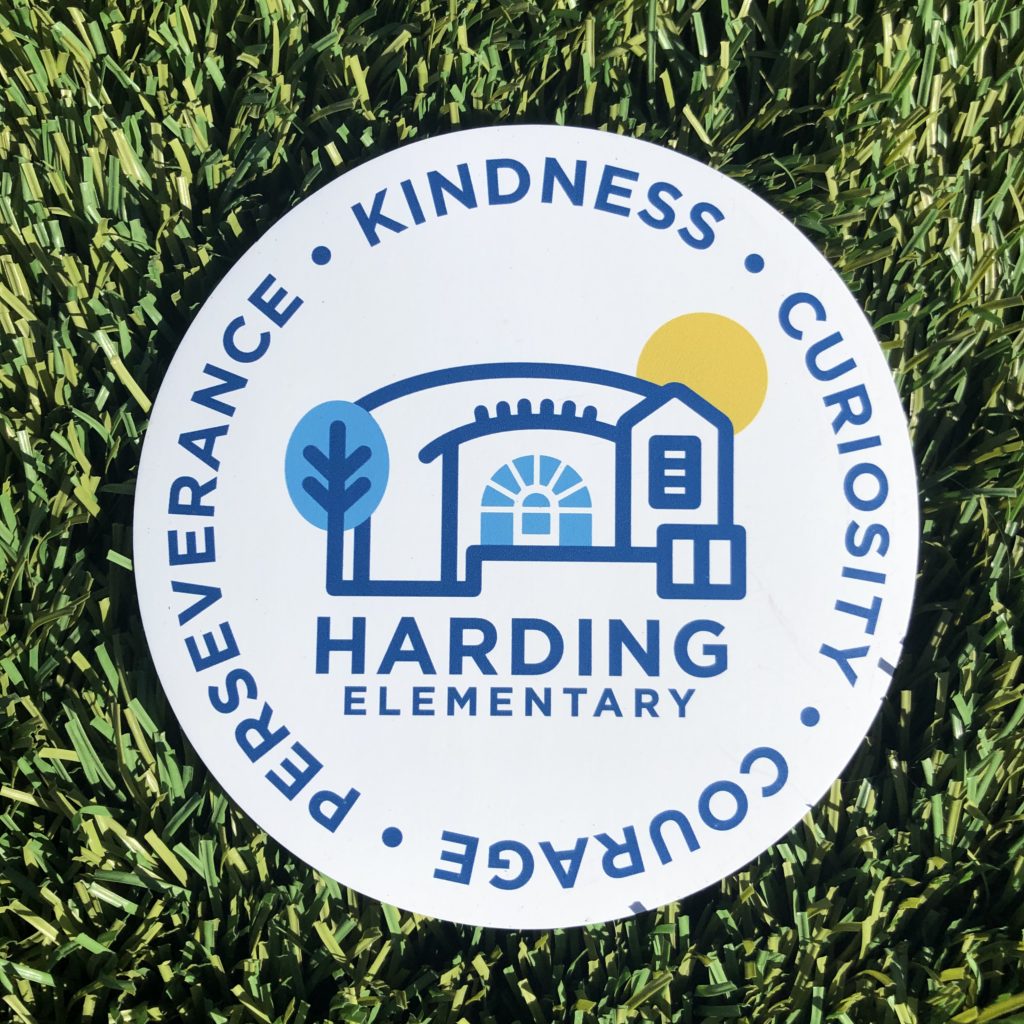 Magnet Information:
Magnets are 4″ circles great for showing your Harding support on your vehicle or your fridge. Priced at $3.00 each. For information regarding the magnets, contact Liana Dickson.
For support with this form or to provide feedback, please contact the form creator.